Hello All,
The annual Colony Days Festival begins TOMORROW (Friday) in downtown Palmer!
[caption width="756" align="aligncenter"]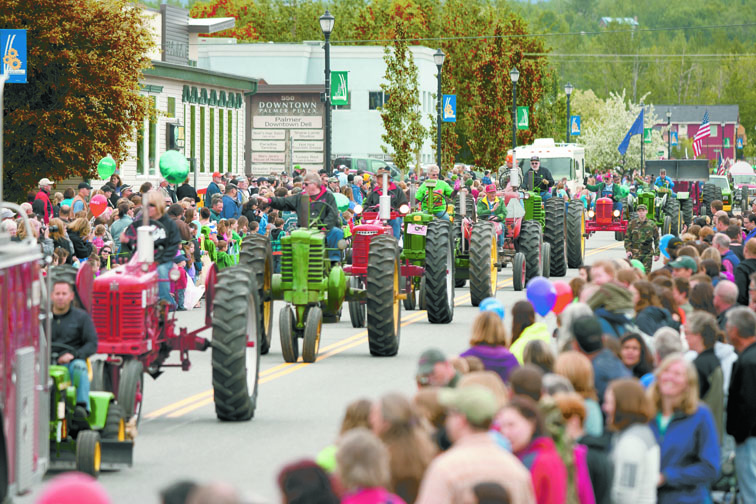 Photo from the 2012 Colony Days Parade - Courtesy of The Frontiersman[/caption]
From Facebook:
"Festival in downtown Palmer the second weekend in June. Lots of fun activities including a parade, family games, arts and crafts vendors, a tractor pull, an egg toss on main street and so much more!"
You can find the schedule of events at http://palmerchamber.org/events/colony-days.html
Most of the fun is located directly across from our store, so don't forget to drop in and see us. :)
Get a hoodie or headband for the still-chilly Palmer evenings, arm yourself with a gun - made of chocolate! or deck out your car with some 'Alaska Chick' bling! Hope to see you there!